The past five years I have flown to New York City to produce a short documentary series on youth psychosis in effort to promote the OnTrackNY treatment program at Columbia Psychiatry. These films are now part of ongoing research that has shown to reduce stigma, and are also used in an online mental healthcare referral program for youth across New York state.
I'm passionate about creative interventions because I experienced psychiatric hospitalization myself during college. I could have benefited from more innovative treatment like Coordinated Specialty Care, so I can relate first-hand to the necessity of funding and access to specialized care.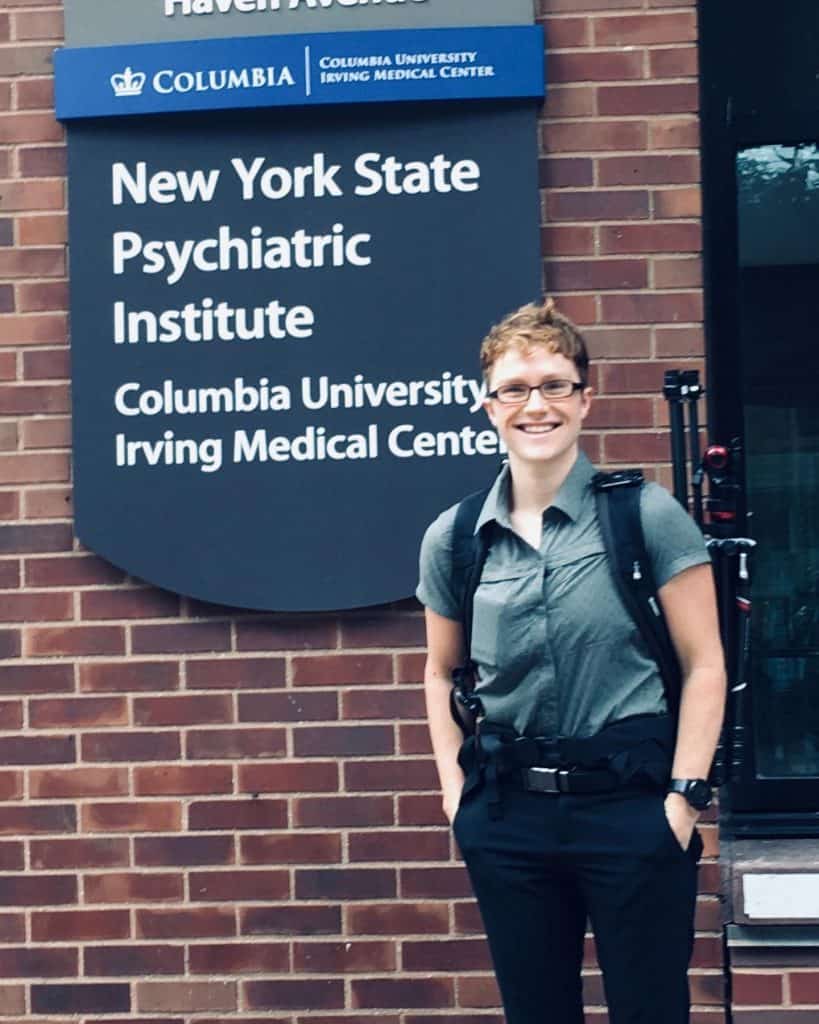 My filmmaker approach:
I take a participatory approach when working with youth. I see them as the Director of their own story, and I'm providing the tools and facilitation to bring their story to light. My goal is bigger than a film. I want these youth to have an empowering experience being part of a production and owning their story. Each youth was able to review and approve their film before it was finalized.
Check out Ambar's story with schizophrenia (1-minute trailer, full films below)
Trauma-Informed and Participatory
Consent and collaboration is critical when youth are sharing personal stories about their mental health. We collaborated with each youth's care teams and families to collect legal consent and ensure they felt safe and comfortable with the process. As a filmmaker and interviewer, I also hold a huge responsibility in how I interview and edit in a way that is un-biased and facilitates their story authentically.
Youth Psychosis & Schizophrenia