Amanda is a director, editor, and cinematographer specializing in short films about mental health. Check out the below film series about youth psychosis with Columbia Psychiatry's OnTrackNY treatment program in New York. These films are now part of ongoing research about stigma reduction, and used in an online mental healthcare referral programs across New York using digital advertising methodologies.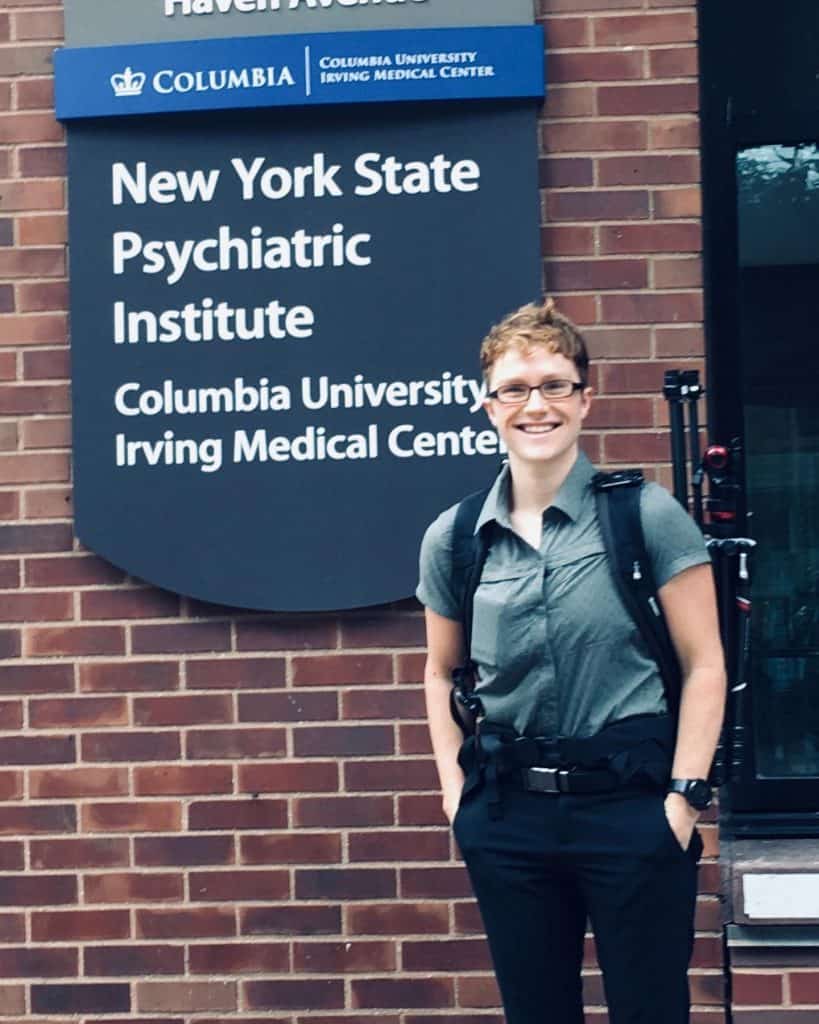 Empathy Produced:
Amanda is mindful that interviewees are often sharing personal stories, or educating about topics that they care deeply about. Amanda has been on both sides of the camera, and is a peer herself, so she understands the importance of and trauma-informed and strategic sharing approaches. Building trust with interviewees and creating a meaningful experiences is what leads to a powerful film for others to ultimately watch and relate with. This includes applying trauma-informed, peer-to-peer, and strategic sharing principles throughout the production. The idea is to produce a recovery-oriented film that honors the lived experience of the storyteller, and also serves as a broader engagement tool.
Theory to Creativity
Filmmaking is an art and science. Amanda's creative approach is grounded in social psychology, entertainment-education, and systems change theory. Essentially, the goal is to deliver prosocial health messages to positively influencing awareness, knowledge, attitudes, or behaviors.
For example:
Transportation Theory (Green & Brock)

The extent that individuals are absorbed into a story (identification)

The Identification Scale (Cohen)

The extent to which viewers identify with a character

Entertainment Overcoming Resistance Model (Moyer-Guse).

The narrative format increases absorption in the drama, reducing resistance to the messaging.

Elaboration Likelihood Model (Petty, Cacioppo, Shrum)

Immersive engagement making it easier to influence beliefs, attitudes, and behavior.

Social Cognitive Theory (Bandura)

The most commonly applied theory in the area of entertainment-education
Youth Psychosis & Schizophrenia (full length films: 5-8 min.)