Graphic illustrations and comic books have the power to translate complex topics into user-friendly resources. Amanda specializes in directing, storyboarding, and scripting graphic illustrations. She works with her crew of illustrators and subject matter experts to give content character.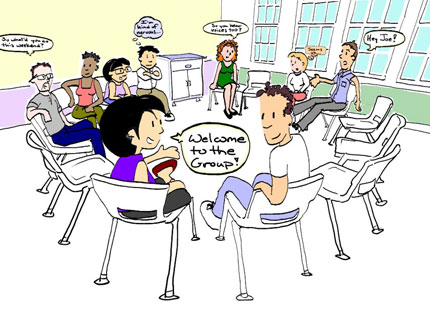 Education Through Art
Art gives us creative freedom to experiment and express issues in a way that can hopefully reach our audiences. Amanda believes mental health is both an art and a science. One sociological approach is called "Entertainment-Education", which is a type of messaging intervention that emotionally involves the viewer and aims to effect social change. For instance, how do we raise awareness and change perceptions about people with schizophrenia and their experience hearing voices?
Amanda's team specializes in complex topics like:
Schizophrenia & psychosis
Suicide prevention
LGBTQ+ awareness
Youth leadership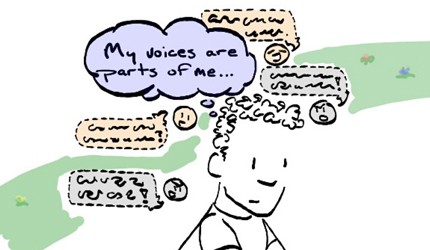 Translating Complex Topics
For example, people who hear voices may identify as 'Voice Hearers' or have the diagnosis of schizophrenia or psychosis. There is often a lot of social stigma and misconceptions about these experiences. It varies by culture and individual, so context and audience is key. In this example, we used voice bubbles with different colors to represent both 'good' and 'bad' voices.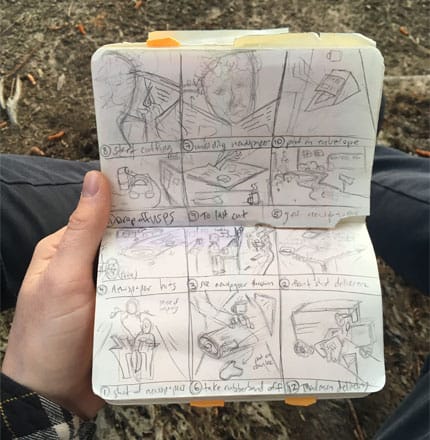 Production Process:
Creating graphic novels or comic books is similar to making a film!
Kick-off: discuss vision, goals, audience, scope of work, budget
Pre-production: draft storyboards, identify/prep interviews, marketing strategy
Production: conduct interviews, onsite audio-visual recording
Post-production: media management, editing, color grading, sound design, review & approval rounds
Promotion: promote films across platforms & parters to reach goals & audiences

The COVID-19 pandemic and its effects--i.e., home isolation protocols, lockdowns and shutdowns, economic recession, and massive layoff--has affected almost everyone's[...]