About Amanda
Amanda Lipp is a social entrepreneur, filmmaker, and speaker working at the intersection of mental health, filmmaking, art, and philanthropy.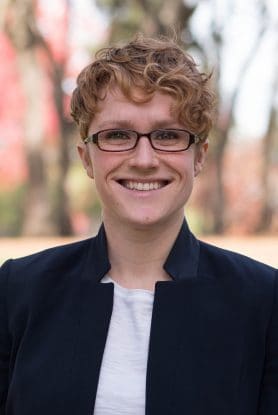 Amanda is Director & Filmmaker of Lipp Studios, Specialist for the Center for Applied Research Solutions, and Founder of The Giving Gallery.
Amanda has produced over 50 short documentaries about mental health. The main topics she explores include psychosis, schizophrenia, LGBTQ, recreation therapy, and the intersection of teens and technology. A passionate advocate, she has given over 150 speeches sharing her journey navigating the mental health system during college to becoming a social entrepreneur and filmmaker. Clients have included Columbia Psychiatry's OnTrackNY program, Sutter Health, University of Wisconsin, and Princeton University.
Amanda serves on the board of the the National Alliance on Mental Illness (NAMI), the largest grassroots mental health nonprofit in the U.S. She also serves as a board advisor for Technology Adolescent Mental Wellness (TAM), a philanthropically funded research initiative hosted by the University of Wisconsin-Madison, Department of Pediatrics.
Amanda graduated from the University of California, Davis, with a B.S. in Human Development. Hobbies include rock climbing, mountain biking, scuba diving, and kickboxing.
Check out Amanda's story.
Speaking
Since age 18, Amanda has been sharing her story experiencing psychiatric hospitalization during college to becoming a filmmaker, advocate and social entrepreneur in the mental health and social impact arena.
Learn More
Filmmaking
Amanda is a documentary filmmaker specializing in short documentary-narrative stories around mental health and social impact issues. Amanda's creative approach is grounded in social psychology, entertainment-education, and systems change theory.
Learn More
Comic Books
Amanda designs graphic comic books around mental health and social impact issues as a mechanism for narrative-based belief and behavior change.
Learn More
The Giving Gallery
The Giving Gallery (TGG) is an online art gallery where artists can sell their art to support partnered mental health nonprofits. Amanda founded TGG while she was a patient at a psychiatric hospital during college.
Learn More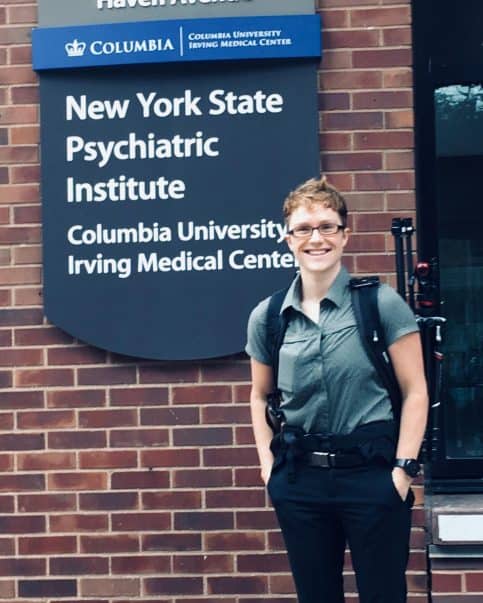 Documentary Series NYC Youth Psychosis - In production!
OnTrackNY is a youth psychosis program within Columbia University Medical and New York State Psychiatric Institute. These films serve as an awareness tool for providers and to inspire help-seeking behavior and conversations around mental health and identity.
Documentary on Tiny House Building for Camp Fire Survivors  - In production!
Producing a short documentary film about an inspiring tiny-house building project that gifts homes to displaced families from the "The Camp Fire" that occurred in November 2018. It was the most destructive wildfire in CA history and 6th deadliest in the U.S. Over 18,000 structures burnt down, 86 killed, and total damage was $16.5 billion.

Over 400 families are still displaced and on the tiny-home waitlist. 
See projects
Blog Coming Soon!
Blog Coming Soon!
Mental Health Innovation
Blog subscribers get email updates immediately weekly, or monthly.