About Amanda
Amanda Lipp is a social entrepreneur, documentary filmmaker, consultant, and speaker.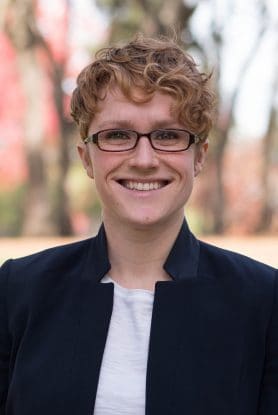 Amanda has produced over 60 short documentaries about mental health and social impact - covering complex topics such as youth schizophrenia, cyberbullying prevention, and tiny home building for California fire survivors. A passionate advocate, she has given over 150 speeches around the U.S. since age 18 sharing her journey navigating the mental health system during college and debuting her films. Clients have included Columbia Psychiatry, Sutter Health, University of Wisconsin, and Princeton University.
Beyond ground-level storytelling, Amanda is committed to systemic change and civic leadership. She currently serves on the Mental Health Advisory Panel at Google, and is a member of the Interdepartmental Serious Mental Illness Committee (ISMICC) created by Congress to advise on federal mental health policy. She also serves on the board for the Technology Adolescent Mental Wellness research initiative at the University of Wisconsin-Madison, Department of Pediatrics. Amanda previously served over 10 years as the youngest board member for the National Alliance on Mental Illness (NAMI), the largest grassroots mental health nonprofit in the U.S.
Amanda graduated from UC Davis with a B.S. in Human Development. She is also a fellow of CORO Northern California, and the Nehemiah Emerging Leaders Program (NELP, Class X).
Amanda is based in Sacramento, California. Her hobbies include mountain biking, rock climbing, scuba diving, and karate.
Check out Amanda's story.
Speaking
Since age 18, Amanda has been sharing her story experiencing psychiatric hospitalization during college to becoming a filmmaker, advocate and social entrepreneur in the mental health and social impact arena.
Learn More
Filmmaking
Amanda is a documentary filmmaker specializing in short documentary-narrative stories around mental health and social impact issues. Amanda's creative approach is grounded in social psychology, entertainment-education, and systems change theory.
Learn More
Comic Books
Amanda designs graphic comic books around mental health and social impact issues as a mechanism for narrative-based belief and behavior change.
Learn More
The Giving Gallery
The Giving Gallery (TGG) is an online art gallery where artists can sell their art to support partnered mental health nonprofits. Amanda founded TGG while she was a patient at a psychiatric hospital during college.
Learn More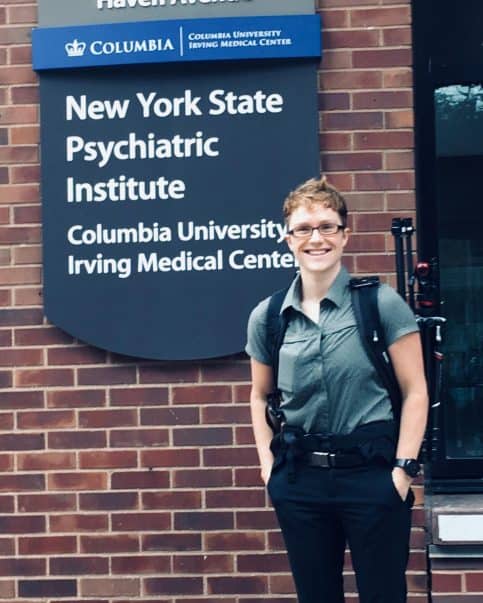 Short Documentary Series NYC Youth Psychosis - Films Complete!
I have created over 10 short films the past four years in NYC covering youth psychosis and the Coordinated Specialty Care treatment model of OnTrackNY, Columbia Psychiatry. Learn more
Tiny Home Building for CA Fire Survivors - In Post-Production
I am directing and producing a short documentary about a tiny home building project for 2018 Camp Fire Survivors. We successfully crowd-funded over $17,000 for post-production costs and submitting to 2020-2021 film festivals". Learn more
Blog Coming Soon!
Blog Coming Soon!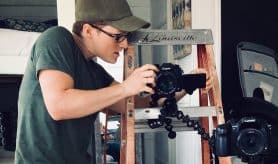 In 2018, California experienced a massive disaster when the Camp Fire hit the region. Dubbed as the deadliest and most[...]
Mental Health Innovation
Blog subscribers get email updates immediately weekly, or monthly.
Subscribe!