Amanda is a Director, Producer, Cinematographer, and Editor. She has produced over 70 short documentaries about mental health. She also links storytelling to digital health strategies and research. Her creative approach is grounded in social psychology and  entertainment-education. Her films are part of ongoing research with Columbia Psychiatry about stigma reduction and online mental health referral programs in NY state. Amanda's vision is to make films that are authentic and impactful. Amanda's empathy drives her creativity. She went through psychiatric hospitalization herself during college, and it is here that she began storyboarding patients' stories and realized the power of a story.
Watch this 1 min. trailer of Drew's story experiencing psychosis. This film is part of a series with OnTrackNY, Columbia Psychiatry. Learn more about the project below.
NYC Youth Psychosis Program
A short series with OnTrackNY within Columbia University Medical Center. These films showcase young people's stories of mental health recovery.
Learn More
Teens & Digital Wellness
A short series with Technology and Adolescent Mental Wellness program (TAM) led by the University of Wisconsin-Madison, Department of Pediatrics. These films showcase youth and researchers tackling the intersection of teens, tech, and wellness.
Learn More
Tiny Homes for CA Camp Fire Survivors
A short documentary follows Alyssa Nolan-Cain, a local Butte County resident and single mother of three. This film aims to spark local & global awareness about Tiny Homes as an innovative, sustainable, and low-cost relief option for those in need.
Learn More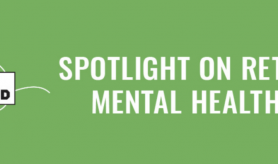 The COVID-19 pandemic and its effects--i.e., home isolation protocols, lockdowns and shutdowns, economic recession, and massive layoff--has affected almost everyone's[...]