Amanda Lipp is a documentary filmmaker passionate about storytelling to elevate mental health and social impact causes. Amanda's creative approach is grounded in social psychology, entertainment-education, digital advertising, behavior change, and systems change theory. For example, she produced over 10 short documentary films for Columbia Psychiatry's OnTrackNY program to promote their youth psychosis services.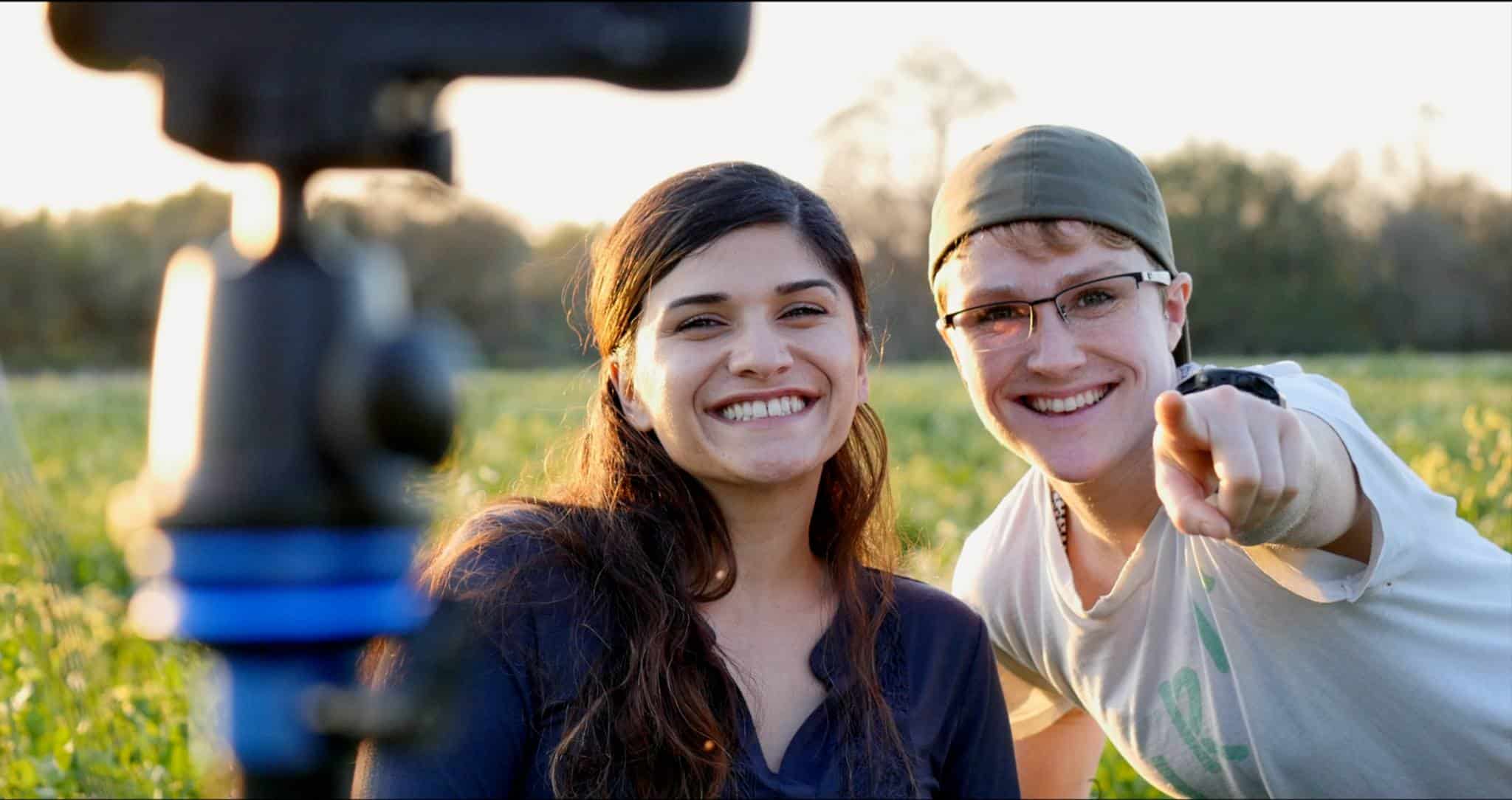 Empathy Produced
Amanda's goal is to capture the mind through the heart, and not only tell an inspiring story, but have the story serve a function. A documentarian at heart, Amanda believes that the process and experience of making a film is as important and valuable as the final cut itself.  This requires building trust, emotional awareness and collaboration throughout interviewing and production of the film.
Production best-practices include:
Trauma-informed
Peer-to-peer
Strategic sharing
Motivational interviewing
Consent and collaboration
Person & Identity-driven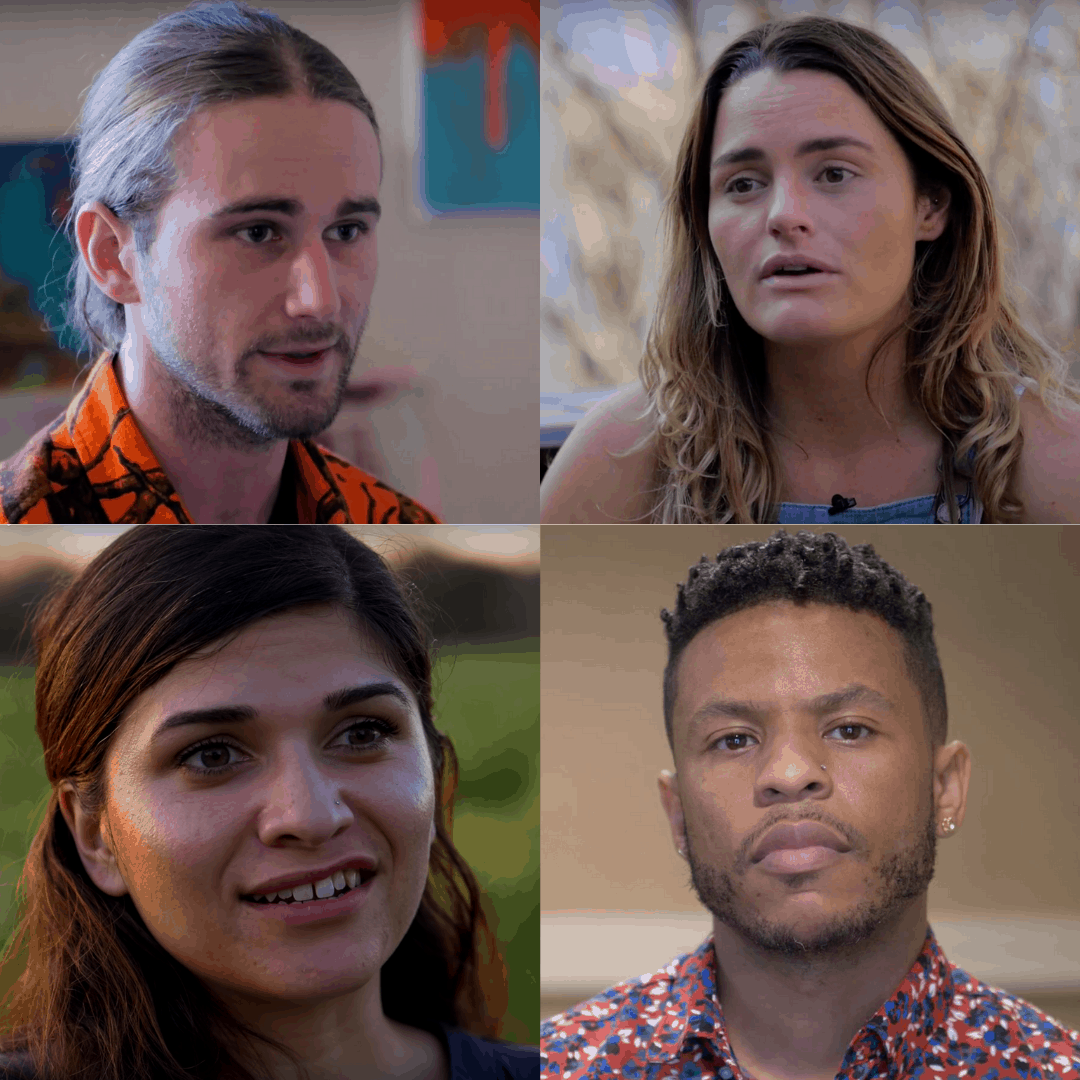 Behind the scenes
Amanda believes making a film is both an art and a science. She considers sociological and entertainment theories and practices in crafting a story. Entertainment-education is a type of narrative messaging intervention that
emotionally involves the viewer in the storyline,
and aims to effect social change - which can occur at the level of individual, community, or society. Essentially, the goal is to deliver prosocial health messages to positively influencing awareness, knowledge, attitudes, and/or behaviors. Other theories that may be helpful in mental health storytelling and production practices include:
Transportation Theory (Green and Brock)

The extent that individuals are absorbed into a story (identification)

The Identification Scale (Cohen)

The extent to which viewers identify with a character

Entertainment Overcoming Resistance Model (Moyer-Guse).

The narrative format increases absorption in the drama, reducing resistance to the messaging.

Elaboration Likelihood Model (Petty, Cacioppo, Shrum)

Immersive engagement making it easier to influence beliefs, attitudes, and behavior.

Social Cognitive Theory (Bandura)

The most commonly applied theory in the area of entertainment-education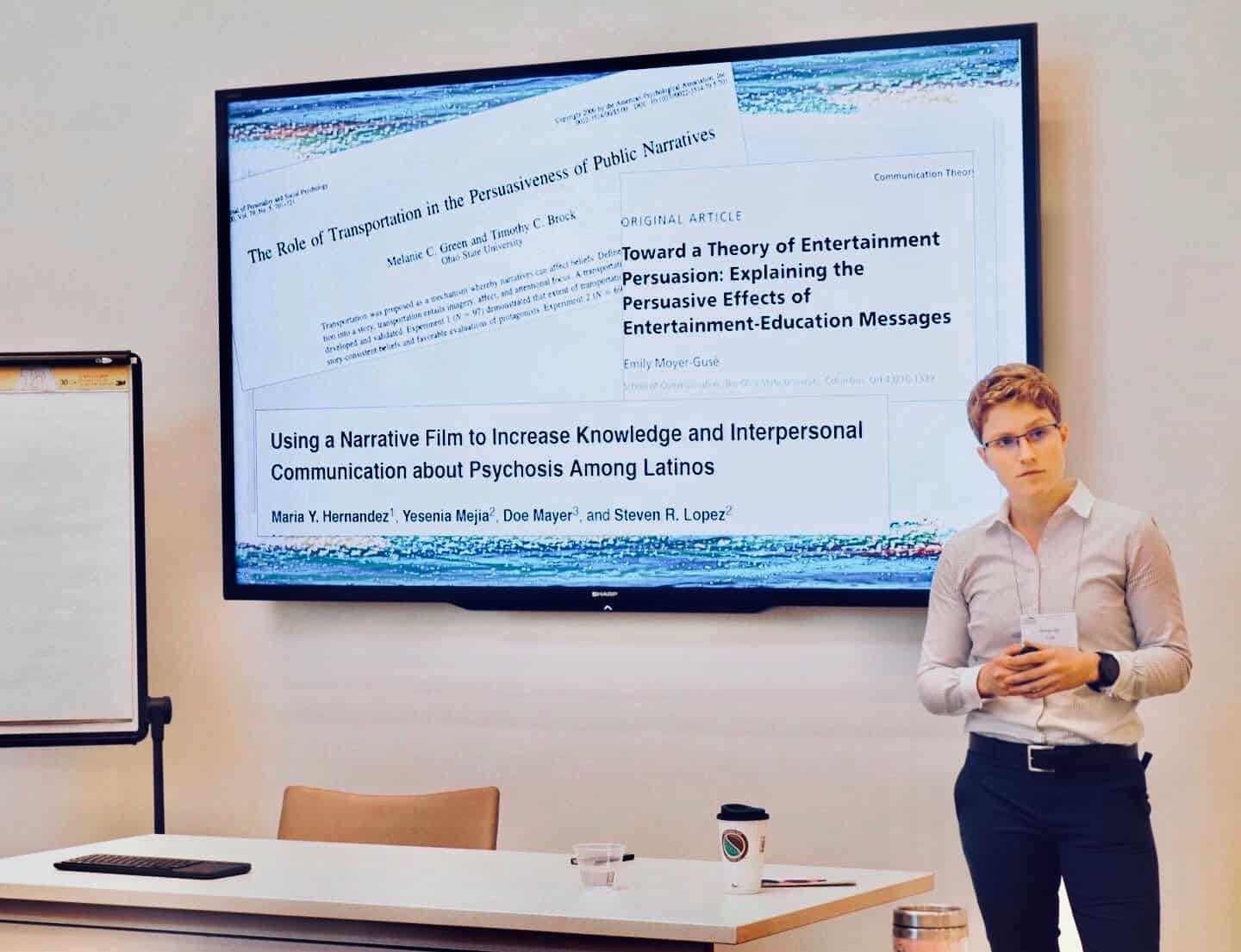 Film Case Studies
Amandas works with clients and funders to understand their vision, and coaches interviewees in sharing their story.
Recreation Therapy in CA: Amanda worked with the California Park & Recreation Society (CPRS) to:
Goal: Pass Recreation Therapy licensure legislation in California
Film: Tell the story of Rigo, a young paraplegic, and his relationship working with his Recreation Therapist, Alivia. Watch film here.
Youth Psychosis in NYC: Amanda worked with Columbia Psychiatry to:
Goal: Increase awareness of OnTrackNY youth psychosis services through film stories.
Film: Tell the story of Ambar, a writer and advocate with schizophrenia. Watch film here
Mental Health Innovation
Blog subscribers get email updates immediately weekly, or monthly.